**Don't forget about my
on-going giveaway
! The Courageous DVD given by Focus on the Family is waiting to find a home. Giveaway entries open through this Friday, February 18, 2012.**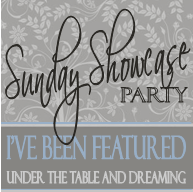 My
Treasure Book
was featured on
ByStephanieLynn
. This is my second feature on her site. Thanks,
ByStephanieLynn
!
After much thought, these slippers helped me cross three guys off my Christmas list! One of those guys, was my husband. He had been asking and asking for slippers for Christmas. That's all he wanted.
Here's what he has to say about his
L.L. Bean Slippers Mocs
...
"They are extremely comfortable. I want to wear them every day. Actually, I miss them when I don't have them on! I don't like not wearing them. They make me feel prepared at any moment - I can run out of the house, etc. They can perform like a shoe if necessary. When I'm home, have you seen me without them?
On the down side, the sole pattern too intricate, anything sticks to it. If you go outside, you have to brush them off before going back inside. Picks up more "debris" than a regular shoe. Also, I wish the slippers weren't made in China and that there were more, nice color options available."
Personally, I was a bit disappointed that the fleece began balling up quickly. L.L. Bean's quality is usually exceptional, (my husband has had the same L.L. Bean backpack for oh, going on twenty years) so this surprised me. Granted, these are their cheapest men's slipper. But still, with a price tag of $34.95, you hope they would stay in their original condition for at least a few months!
L.L. Bean offers three colors for their
Fleece Slipper Mocs
- bright navy, burgundy and charcoal heather. I chose "charcoal heather" for all three gifts. Reviewers on L.L. Beans website give these slippers 4.6 stars out of 5. Slipper size seemed to run true to my husband's shoe size.
When I ordered back before Christmas, I Googled "L.L. Bean coupon," and was able to get an additional 15% off my total. Plus, they already had a sale running AND as always, free shipping! It was a good day. *smiles*
Have a blessed Sunday, Friends!
"MommieJoys"
P.S. Linking up to
Petite Hermine
with my
Treasure Book
today.